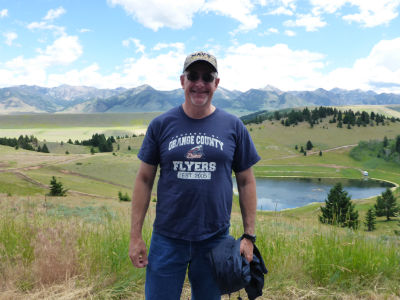 Hi, I'm Rett Rasmussen, and I attended The Wild Adventure in July 2015.
For all of my life Montana has been a special place for me, and my experience at the Smiling Moose expanded my affection for this beautiful corner of the world. Great food is an integral part of TWA, right next to the fishing, fellowship and stories. So when Jan Janura suggested to me that the Smiling Moose needed one of my Solaire Infrared Grills, I wholeheartedly agreed. I gladly donated a 42" grill for the Wild Chef to use to help create some of the great meals you enjoyed. I also sent a tailgate Solaire Anywhere Portable Infrared Grill for the Fly Shop.
You may have heard of Solaire Infrared Grills as the "The Best Hot Grill" on the Hugh Hewitt Radio Show (it was Hugh who invited me on TWA, for which I am forever grateful). They feature our Infrared Burner, which heats up in just three minutes to over 1000 degrees at our special V-grates, resulting in tasty, juicy, more flavorful food in a fraction of the time of conventional grills.
My company makes Solaire Infrared Grill in Whittier, CA, USA, in a variety of sizes, from portable tailgate models to our best-selling 27XL to the 56", the largest all-infrared grill. All 21" and larger models are available as built-ins for backyard islands, or on carts or pedestals. Solaire Infrared Grills are built to last and help you step up your grilling game. Learn more about Solaire Infrared Grills at http://solairegasgrills.com/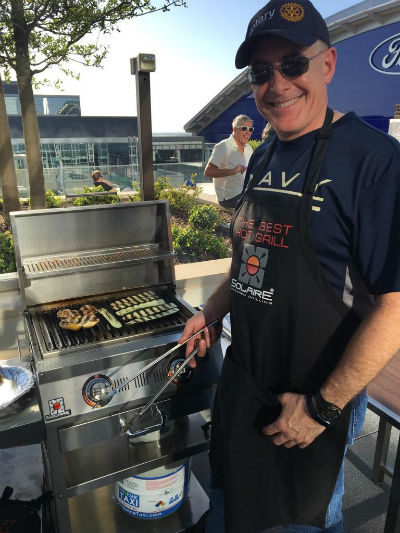 My Exclusive Offer for The Wild Adventurers:
Purchase Solaire Grills and accessories (or anything else) at our webstore at https://besthot.store/
During Checkout, enter Coupon Code TWA18
You receive a 15% discount and free shipping (on orders of $200 or more).
I'll donate 15% to The Wild Adventure to help Jan's ministry thrive.
Please contact me directly at 562-822-0755 or Rett@Rasmussen.biz if you have any questions or if you just want to talk. And I hope to see you at the next TWA Reunion!
Happy Grilling, and to the King!